After 195 days Friends of Ham Leeds is finally open again and look at that tap line-up.
---
We miss you all too! We're open in Ilkley and soon to re-open in Leeds, fingers crossed. Now taking bookings for both sites. Just send us an email.
---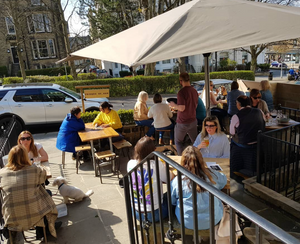 Friends of Ham Ilkley has now re-opened, providing alfresco dining and drinking and wow have we been lucky with the weather so far!
---
• COVID-19 • Ham at Home Boxes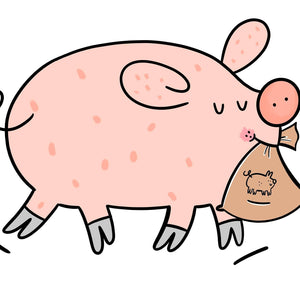 After a short break for Christmas / New Years the Friends of Ham webshop is up and running again for you to enjoy more Ham at Home.
---
• COVID-19 • Ham at Home Boxes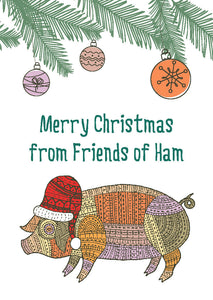 The website has now closed to all pre-Christmas orders. However the bar on New Station Street will be open as a shop selling all remaining stock, every day up until Christmas Eve 10am - 6pm with plenty of beer, wine, charcuterie and cheese.
The bar in Ilkley will carry on operating a takeaway service every Friday, Saturday and Sunday with lots of treats in the window for you to peruse while you wait. 
We will be making changes to improve our website, courier, local delivery and pickup service for the New Year, we will keep you posted!
In the meantime we hope you have a lovely Christmas and New Year.