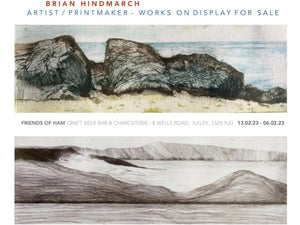 We have a series of lovely pieces from Brian Hindmarch 
adorning the walls of our back room upstairs in Ilkley until the 6th March. All artwork is for sale. 
---
We are slight technophobes at Friends of Ham
but we have finally
 e
mbraced
the technology of 2022 and
now have 
digital gift vouchers available to our wonderful customers!
---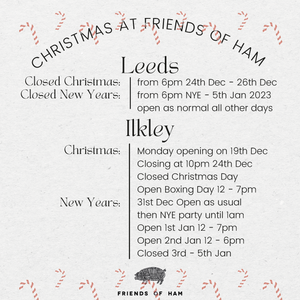 Opening hours in both Leeds and Ilkley this Christmas and New Years. We will take a short break in January, returning on the 5th.
Merry Christmas and a Happy New Year from all of Team Ham!
---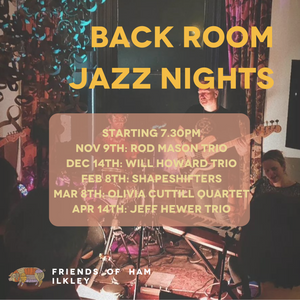 Intimate jazz returns to our back room at Friends of Ham Ilkley this November!
---
This June we celebrate another artist on our walls in Ilkley. Available to view and purchase until July 6th.