• Charcuterie • Cheese • Events • Leeds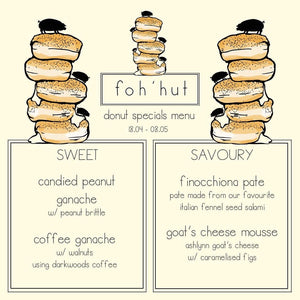 Click to find our full dohnut menu in collaboration with local legends doh'hut
---
• Charcuterie • Cheese • Leeds
On March 20th we officially welcomed spring in the UK. So it's time to change up our menu to include some dishes that will really get your tastebuds going at this time of year using the best seasonal ingredients.
---
• Charcuterie • Cheese • Ilkley • Recipe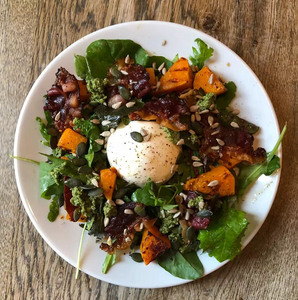 People tend to see Burrata as quite a summery cheese but we love to keep it on our menu at other times of the year so Freddie who runs our kitchen in Ilkley came up with this delicious seasonally autumnal recipe. We hope you enjoy it as much as we do!
---
• Charcuterie • Cheese • Ilkley • Leeds
An introduction to our new Autumnal dishes at Leeds and Ilkley.
---
• Charcuterie • Recipe
Found in our seasonal box this month, here is a quick and super easy recipe showing you how to elevate this delicious salted semi-cured beef from the incredible Italian charcuterie specialists Ham & Cheese Co! Fun fact, Carpaccio was invented in 1950 by Giuseppe Cipriani.